Yep, that's right...it's me! I kept trying to talk myself out of going to one of the games in NYC. I'd tell myself...it's too expensive...I've gone to enough games...I can watch it just as well at home on TV.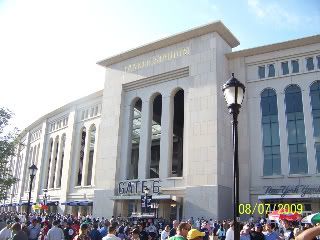 But....it better to watch it live and in person. I always knew I would get tickets. So, ebay is my friend...and I got two tickets to today's game. At 11 am EST...I will be heading on down to NYC to see our boys square off with evil once again. I am going with a friend from work...and she is a Yanks fan. We joke that one of us will be a happy camper on the drive home.
Let's Go Red Sox! Let's Go Daisuke!! I want that happy camper to BE ME!!!